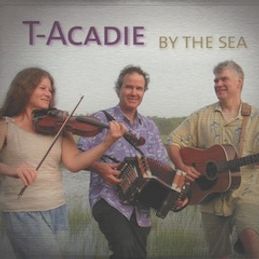 T-Acadie: By the Sea
This is a sampling of everything we do, but focusing on the music we play at our weekly resort gigs on the coast of Maine. Sea shanties, Acadian, Quebecois and old-time tune sets, New England folk songs, and a Cajun waltz & 2-step to close out the evening.
Winter Carnival/Reel Phanney/Cap Chat * Roll the Woodpile Down * Sunny Road * Sam's Gone Away * Fiddler's Green * Little Burnt Potato/Marche des Geants/La Maison de Glace * Big House, Middle House, Back House, Barn * The Saucy Arabella * Salt River/Waiting for Nancy/Dusty Miller * A Sailor's Prayer * More Wood * One More Day * La Bonne Vie/Au Bord du Bayou
Buy direct from us through Paypal!
Previous events
 — (EDT, UTC-04) — (EDT, UTC-04)
free community contradancing for all!